Maine DSA Merch Store
Support Maine DSA and get some merch!
Defeat Landlords Sticker
Celebrate Maine DSA's successful June 2023 defense of rent control against Portland landlords.
3×3″ | UV-Resistant
$ 4.00 each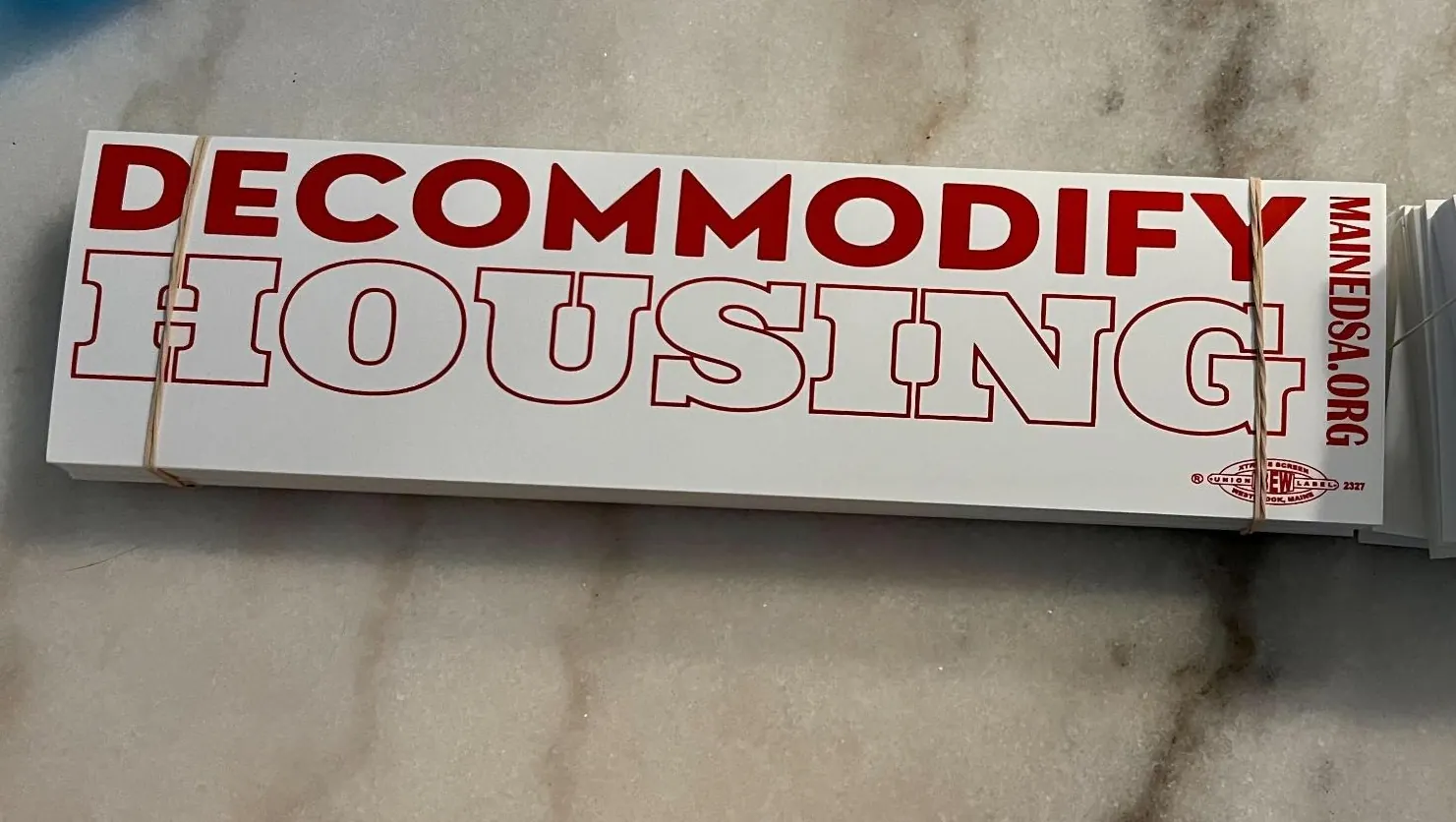 Decommodify Housing Bumper Sticker
Co-ops, public housing, and decommodified ownership structures for all! Show your support for tenants and unhoused people with this bumper sticker.
3×11.5″ | UV-Resistant
$ 4.00 each
Maine DSA Moose Logo Ornament
Show off your Maine DSA membership or your support for our work with one of these plastic ornaments made by a comrade.
(66x68x2mm | industrially-compostable PLA)
$ 10.00 each