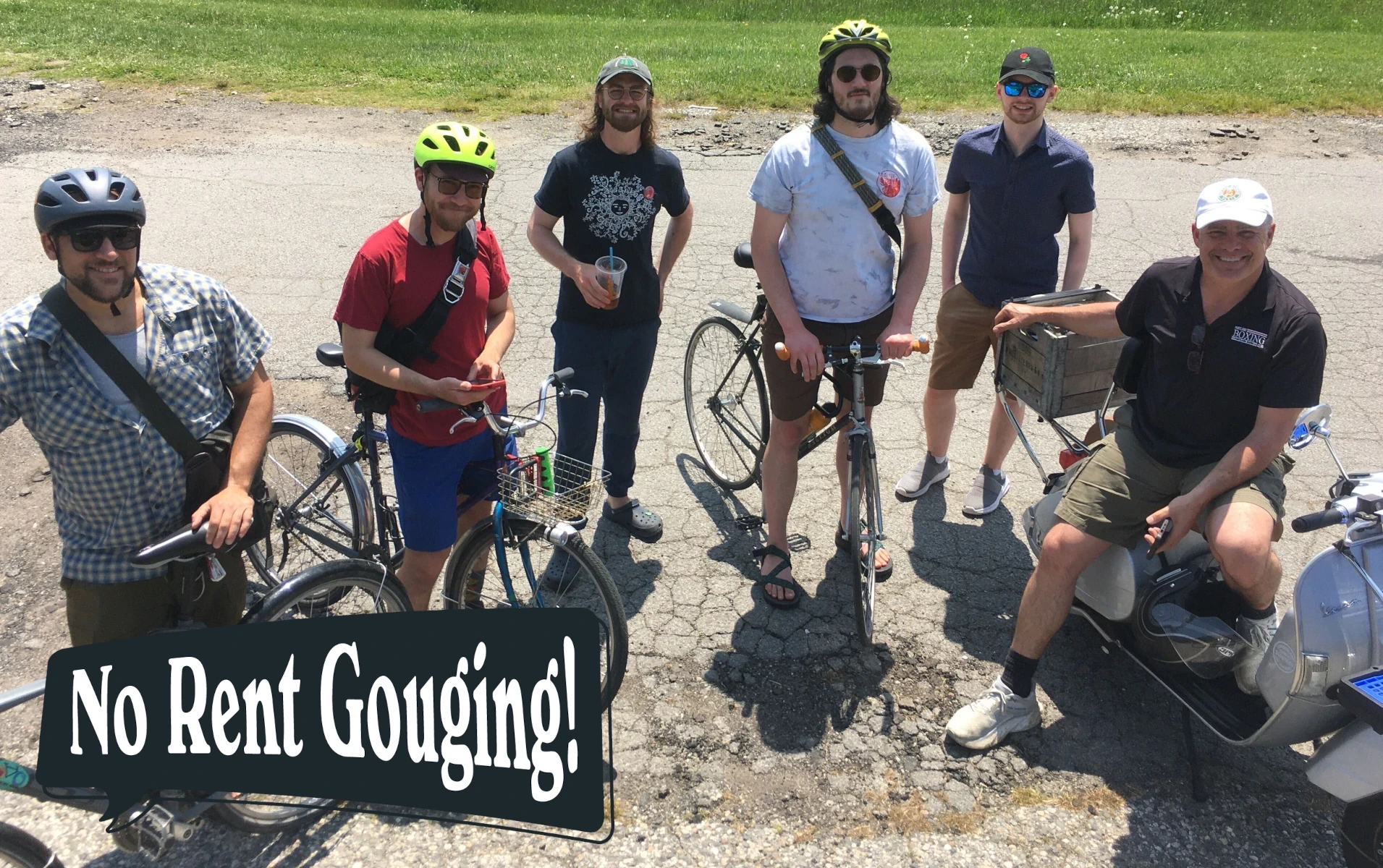 No on A: No Rollbacks on Rent Control!
Portland landlords have put a measure on the November ballot that will allow landlords to gouge the rent on over 9,000 tenants previously protected by rent control.
The initiative would mean every tenant who lives in an apartment run by a landlord with fewer than 10 units would have to pay whatever the landlord wants. Vote No on A this November.
Political Education Committee
Running regular reading groups and classes on political theory for the working class.
Watch our calendar for our next event!
Maine Public Power
Making calls to our members to ask them to volunteer with Pine Tree Power. Mostly contacting members outside of Portland and reactivating less-active members.
Housing Equity & Inclusion
Identifying barriers to more diverse ownership structures for existing and new housing in Portland and ensuring maximum zoning equity from upcoming changes.
Electoral Endorsement Process
Members of the chapter are formalizing rules and procedures to help ensure future accountability from any candidates we endorse.
The endorsement process will be presented to the chapter membership for a vote when ready.
Labor Solidarity
We are working to ‌bring‌ ‌proactive‌ ‌labor‌ ‌organization‌ ‌to‌ ‌Maine‌ ‌DSA,‌ ‌build‌ ‌community‌ ‌through‌ ‌class‌ ‌struggle,‌ ‌and‌ ‌put‌ ‌member-organizers‌ ‌on‌ ‌the‌ ‌frontlines‌ ‌of‌ ‌local‌ ‌campaigns‌ ‌with‌ ‌national‌ ‌ramifications.
Website Design
We're switching web hosts and taking the opportunity to refresh and improve our website. If you have design or technical skills, we'd love your help!
The Maine Mural Podcast
A show brought to you by the Maine chapter of the Democratic Socialists of America. We touch on various topics including electoral and direct action in the state of Maine, interviews with prominent left Mainers, working class history, and more!
Pine and Roses
Creating a statewide publication dedicated to building solidarity with working-class, feminist, anti-racist, indigenous, ecological, immigrant, LGBTQ+, housing, and education struggles from Kittery to Calais and Madawaska to Rumford.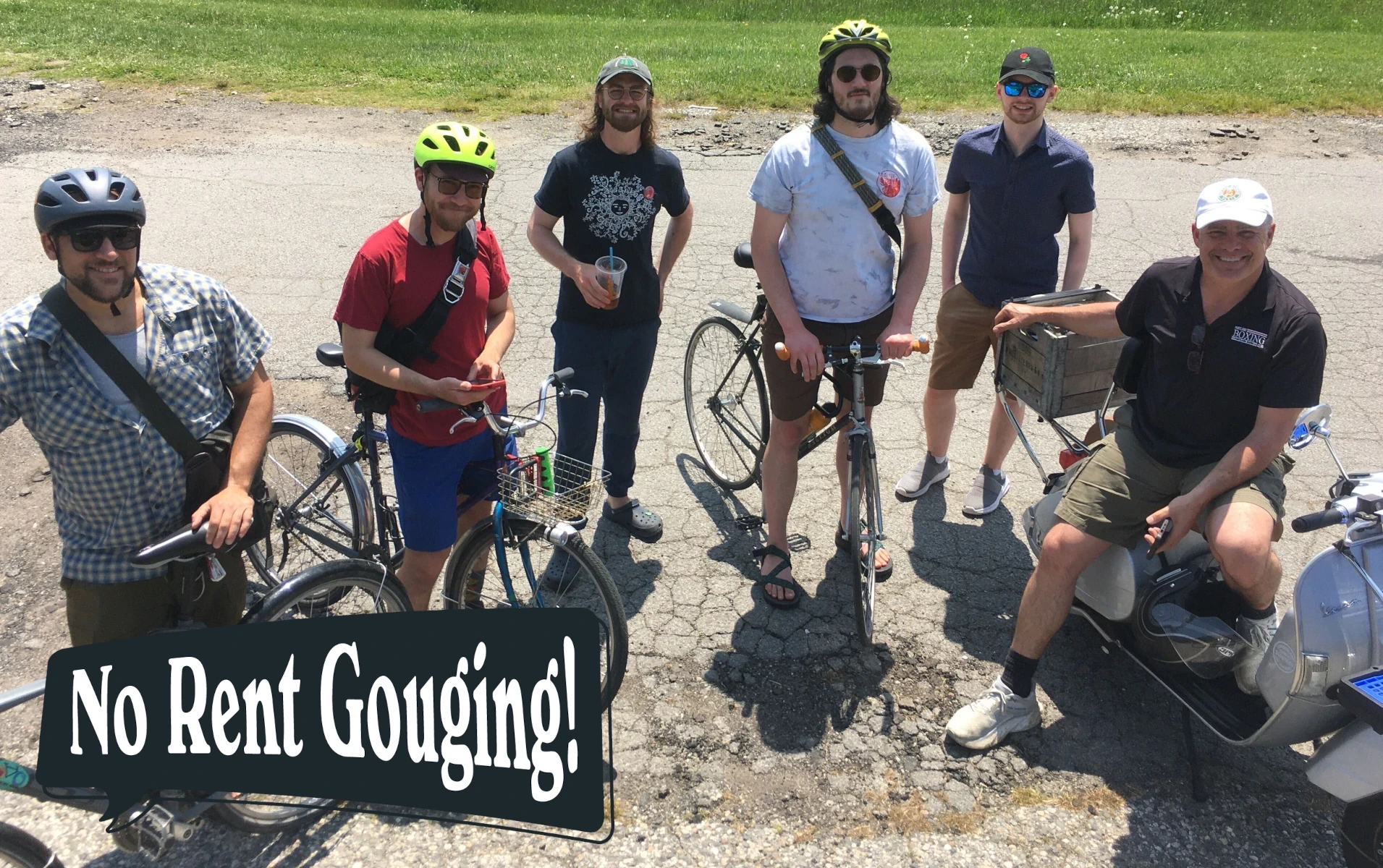 No on A: No Rent Gouging!
In early 2023, the Southern Maine Landlord Association began collecting signatures for a referendum that would allow landlords to raise rents for new tenants as high as they wanted. Despite not planning an electoral campaign for 2023, Maine DSA mobilized members and the broader public to oppose it.
Setting new records for a traditionally low-turnout June election, a supermajority of Portlanders stood together to defeat the landlords' proposal.
Maine DSA for a Livable Portland
The working class demands a city we can all live and thrive in. Maine DSA crafted and supported referenda in the November 2022 election to raise the minimum wage and abolish the sub-minimum wage, strengthen tenant protections, and reduce the number of short term rentals. It also supported the full slate of charter amendments proposed by Portland's elected charter commission.
As a result, Portland now has some of the strongest tenant protections on the east coast.
Maine Public Power
Maine DSA's campaign to support the Our Power Maine coalition worked to replace Central Maine Power and Versant Power with a not-for-profit, consumer-owned electric utility that Mainers would own and democratically control.
Mainers will have the choice to create the Pine Tree Power Company in November of 2023.
People First Portland
PFP was a bold, democratic campaign to pass five referendum initiatives in the November 2020 election which put Portland residents' needs before corporate profits by raising the minimum wage, banning facial surveillance, enacting a green new deal, protecting tenants, and restricting short term rentals.
As a result, Portland is a more equal city with stronger privacy protections, lower rental housing costs, and better labor protections.